Ethel Nelson was born in July 1893 in Illinois, probably in Menard County. She moved with her family to Alberta, Canada in about 1907. She married Ralph Risser and apparently had three children, Reuben, Carl and probably a daughter named Opal. She and her family probably lived near Warburg also.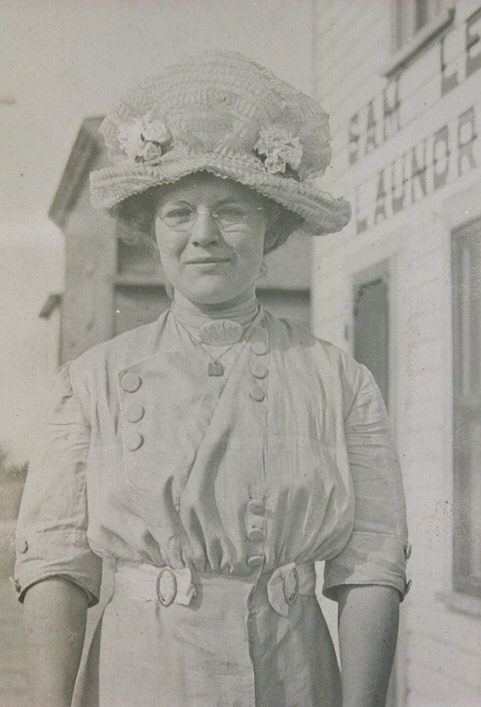 "To my dear Uncle Olof and family. Ethel Nelson, Weste Rose, Alta (Alberta). Taken June 9, 1912 at Bawlf, Alta."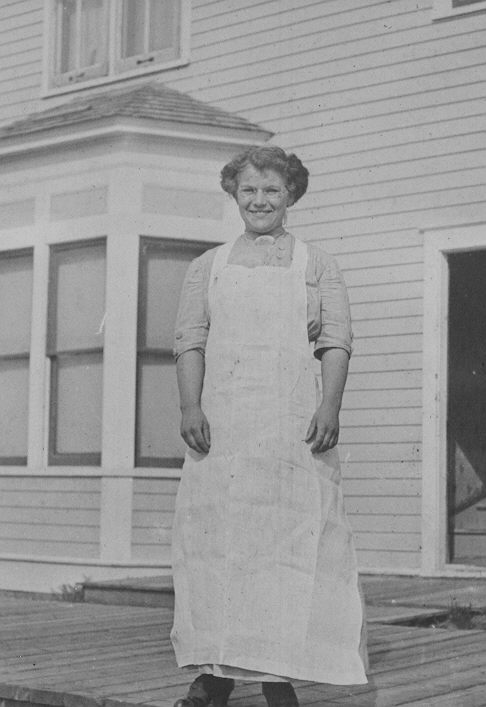 "To Uncle Olof and his troops. From Ethel."
(Front) "Opal, Carl, Rueben, Ralph, Dolly (dog), Carla (dog)."
(Back) "I'll be looking for your picture now."
"(Front) X garage-coal shed &nbsp: O wood shed The house in front of wood shed in the trees.
(Back) At our house, May 6, 1955
1 Nels Mygen throwing blocks, (Dora's man)
2 Rueben Risser sawing (our youngest)
3 Ernest Wybert 1st (Annas husband)
4 Carl Risser 2nd behind (our oldest)
5 Ralph Risser my own darling
Barbara Ruth at the wheel and our dearest grand daughter."

Home